Duarte Sol
Haida Co-photographer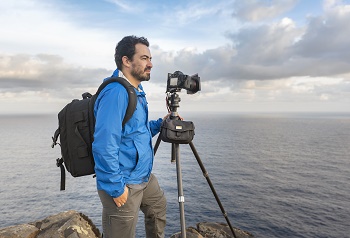 About Duarte:

Duarte Sol is a Portuguese economist who fell in love with photography.
Born in 1977, took is first steps in photography in 2010 showing a particular interest in seascapes something that, being born in an island, is quite easy to understand.
His technique evolved into long exposures which transcribes into a more dramatic and onirical captures.
Duarte is a photographic educator leading workshops, writing reviews and articles and has been publish in dozens of International photography magazines. He won prizes in several contests and has done group and individual exhibitions from which he highlights a 12 photo exhibition in the European Parliament in November of 2018.
He actively cooperates with Canon Portugal, Leofoto, X-Rite Photo & Video, Terrascape Filter Bags, Fenix Flashlights and Miops Trigger.
For more information:
Facebook: https://www.facebook.com/DuarteSolPhotography/
Instagram: https://www.instagram.com/duartesol/
Representative works