Picture Appreciation | September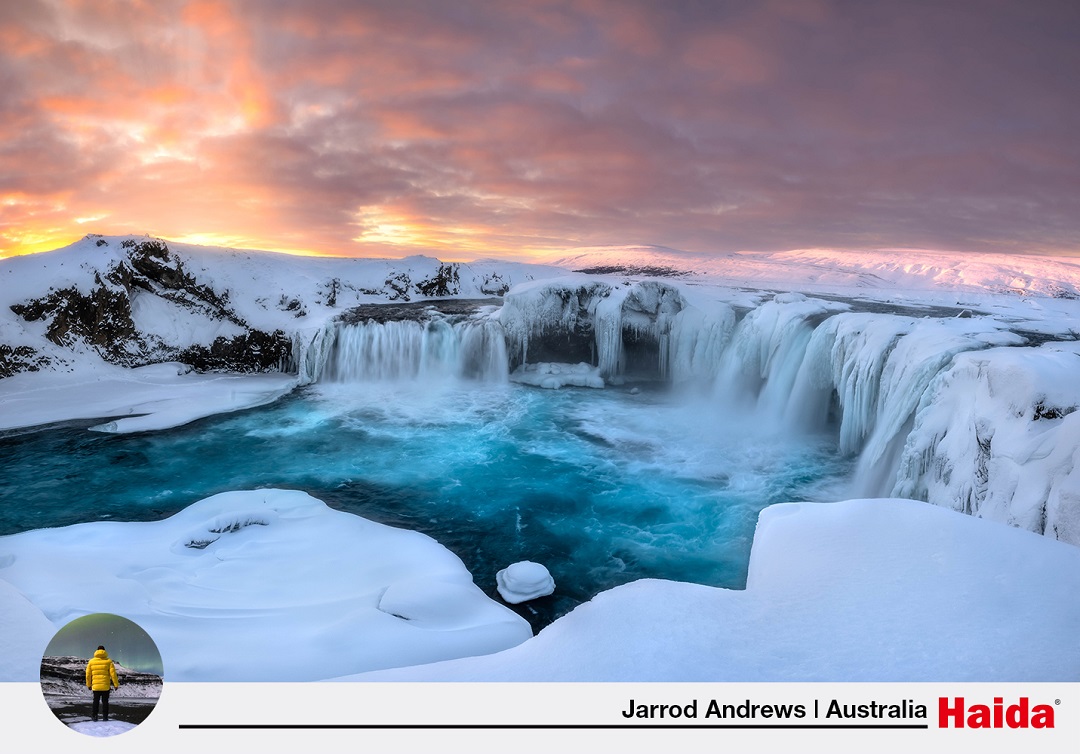 Iceland Waterfall
Now hows this for a sunrise spot? The epic and very frozen Godafoss Waterfall from an insanely cool spot to shoot it from as well. This morning was definitely one of the hardest conditions I've ever attempted to shoot in as this spot that I was precariously perched on was not only covered in snow and ice which made it hard to tell what was safe ground to stand on & what was snow or ice that if you stod on would be the end of you haha. As well as that I was directly in the firing line of the huge amounts of water spray which usually isn't a huge issue as you wipe, shoot & repeat. But because it was around -10 the spray would freeze as soon as it touched your camera & lens leaving a thick layer of Ice instantly. I would set up the shot, turn the camera around to face me & massage my lens with a cloth before spinning around and quickly shooting a few bursts off. This was a 6 shot panorama so you could imagine how hard this was haha but I think I managed to capture it pretty well considering what I was dealing with. And as you can see the light this morning was top notch.
Place: Godafoss Waterfall/Iceland
1/50s | f16 | ISO 100
Canon R5
Canon 15-35mm f2.8 RF
Haida M10-II Filter Holder + Drop-in CPL
---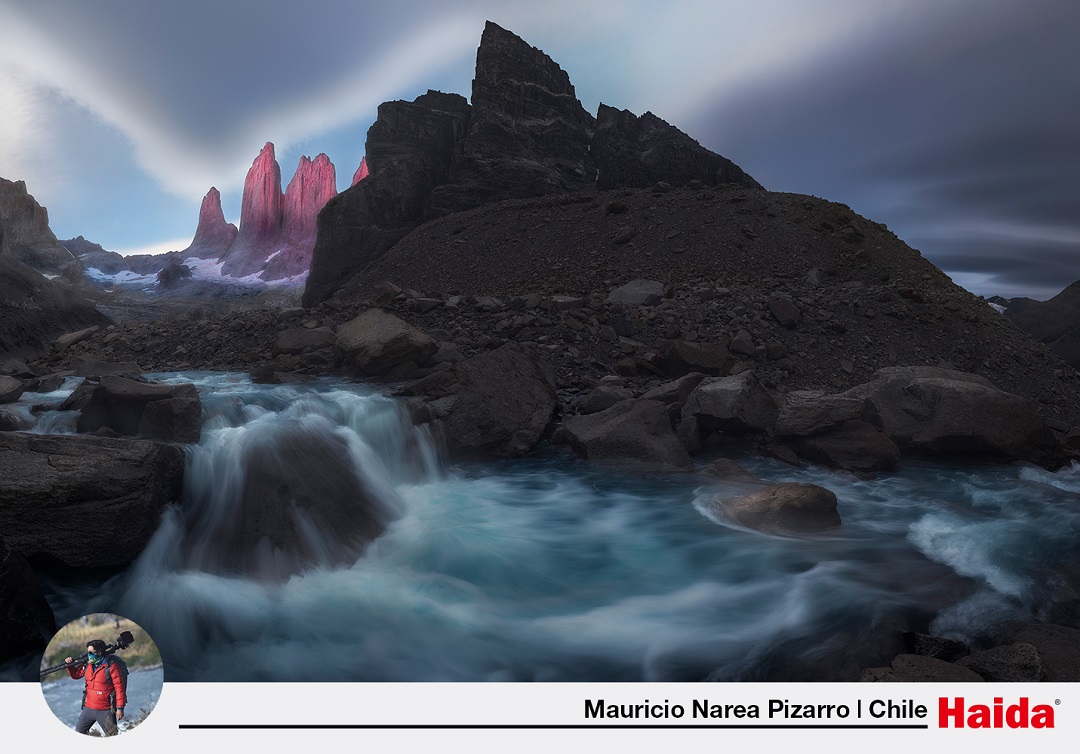 Red Towers
This photo was the prize for a long night walk of 8 hours to reach the base of the Torres del Paine. After sunrise, a strong light appeared that I wanted to capture along with the movement of the water that provides dynamism.
15mm | 1/6s | f7.1 | ISO 100
Haida M15 Filter Holder + Magnetic CPL
Haida Red-Diamond ND 1.8 Filter
---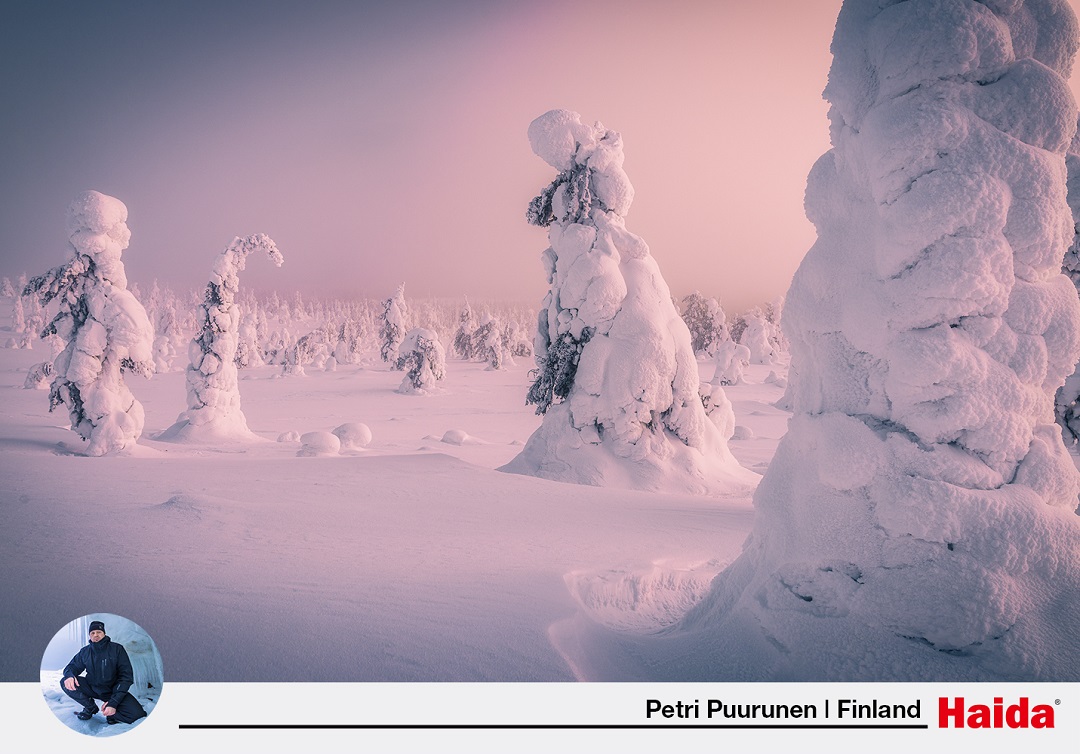 "Cold winterday on fellside is a real arctic experience. Low running clouds surrounds the felltops and creates interesting colours to scenery when sunlight filters thru clouds. Hardpacked snow covers the spruces building a mysterious forms to the landcape".
1/13s | f11 | ISO100
Sony A7r4
Sony G24-105mm
Haida M10-II Filter Holder + Drop-in CPL
---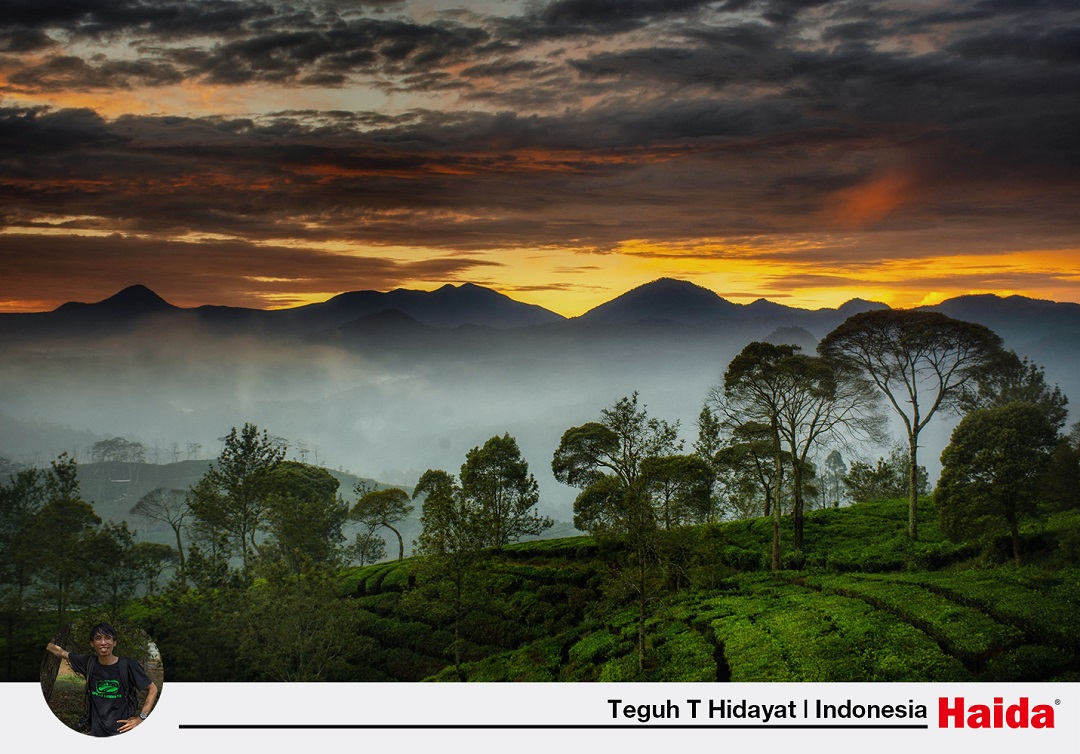 The story about this photo its Cukul Sunrise Point. Located at Pangalengan, Bandung West Java. Every weekend it is always crowded with photographers and tourists who want to capture or just enjoy the sunrise
0.6s | f11 | ISO 100
Nikon D5100
Haida M10 Filter Holder + Drop-in CPL
Haida Red-Diamond Medium ND 0.9 Filter
---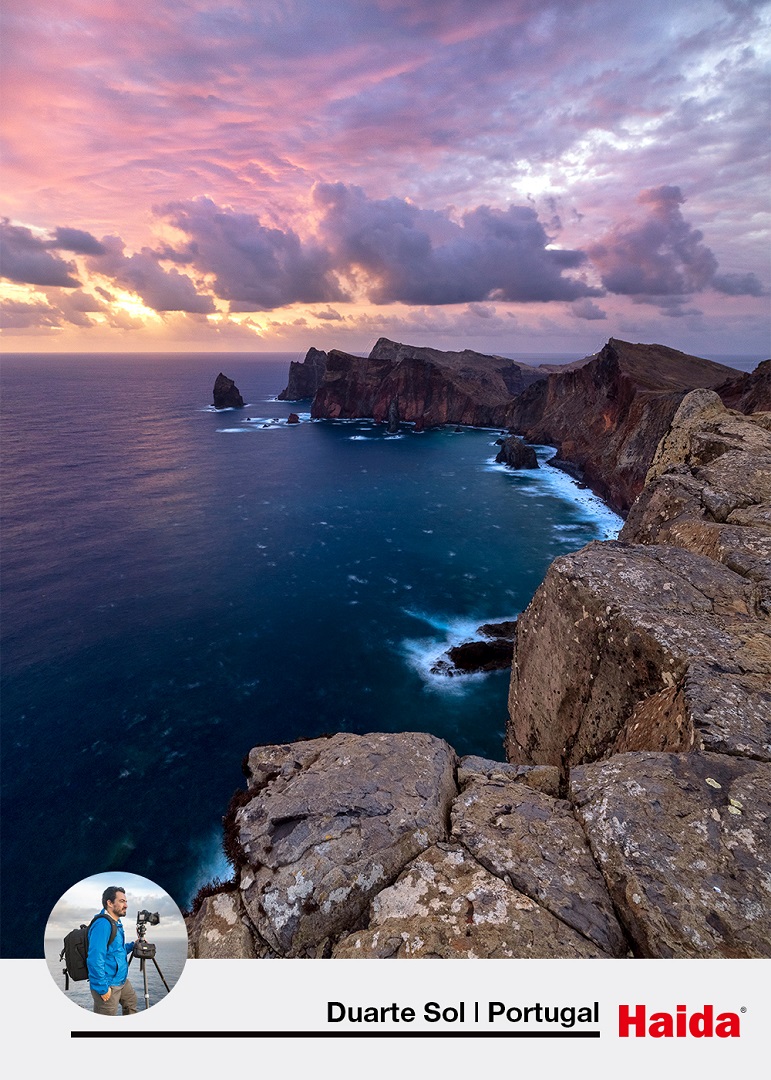 Quiescent
"Every time I scratch apathy, I find powerlessness beneath it. Humans care, they just don't know what to do about it." - Author: Quinn Norton

Another visit to shoot the sunrise in one of the opposite ends of the Island, in the Eastern located Ponta de São Lourenço area. This area is normally fustigated with high winds making the job of capturing a good shot more intense. In this case I tried to make the most of one of the most privileged viewpoints of the Island, where one can witness striking and memorable light when the sun comes up.

15mm | 15s | f9 | ISO 100

Canon EOS R5
Canon RF 15-35 F2.8ISL
Haida M10-II Filter Holder + Drop-in CPL
Haida Red-Diamond ND 1.2 Filter
Haida Red-Diamond Reverse GND 0.6 Filter


---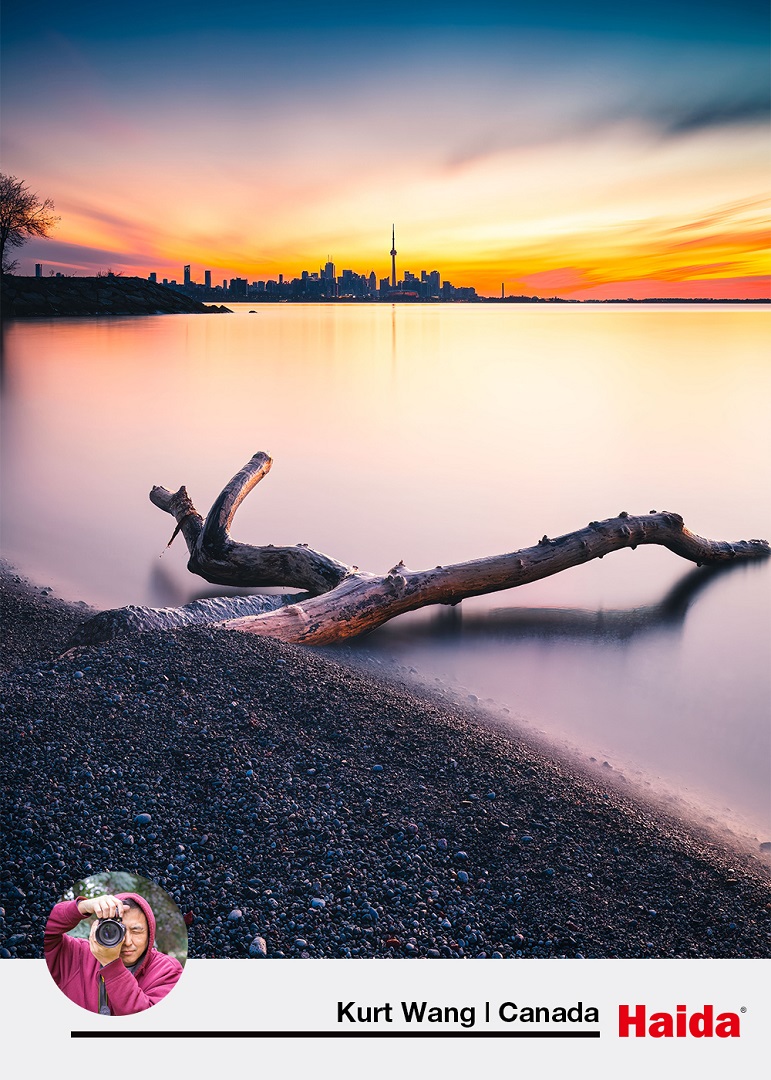 In this beautiful dawn, I was walking along the lakeshore. On the beach of Lake Ontario, I found this tree branch lying there, the waves kept coming over under the golden sunlight. I decided to make a long exposure to make the water foggy. My Haida Red-diamond ND filter helped me make it happen, after 200 second long exposure, I got the water so smooth and the sky so dreamy. Thanks to Haida's high quality product!
180s | f16 | ISO 50
Canon EOS R
Haida M10 Filter Holder
Haida Red-Diamond ND 3.0 Filter
---
Notice
Chinese National Day is coming and we'll take holiday from Oct.1st to Oct.7th,
please leave messages to us via our Instagram, Twitter and Facebook.
We'll reply all messages from Oct.8th, thank you!