Haida Picture Appreciation | January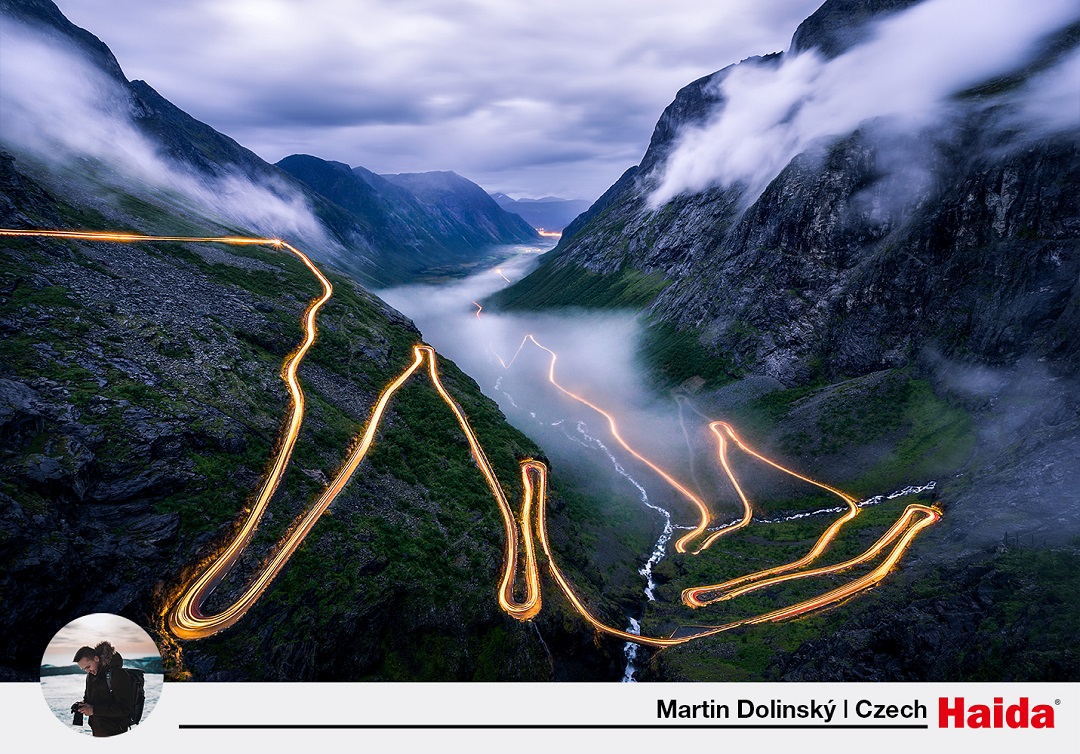 Troll Path
Troll Stigen, Norway. This photo is blended from 2 exposures. The first one is before blue hour because of the nice contrast in the field and the second one is taken in early blue hour with ND filter for these lighttrails from cars.
SONY ILCE-7
16mm | 25s | f20 | ISO 50
16mm | 1119s | f20 | ISO 50
Haida M10 Filter Holder
Haida Red-Diamond ND 1.2 Filter
---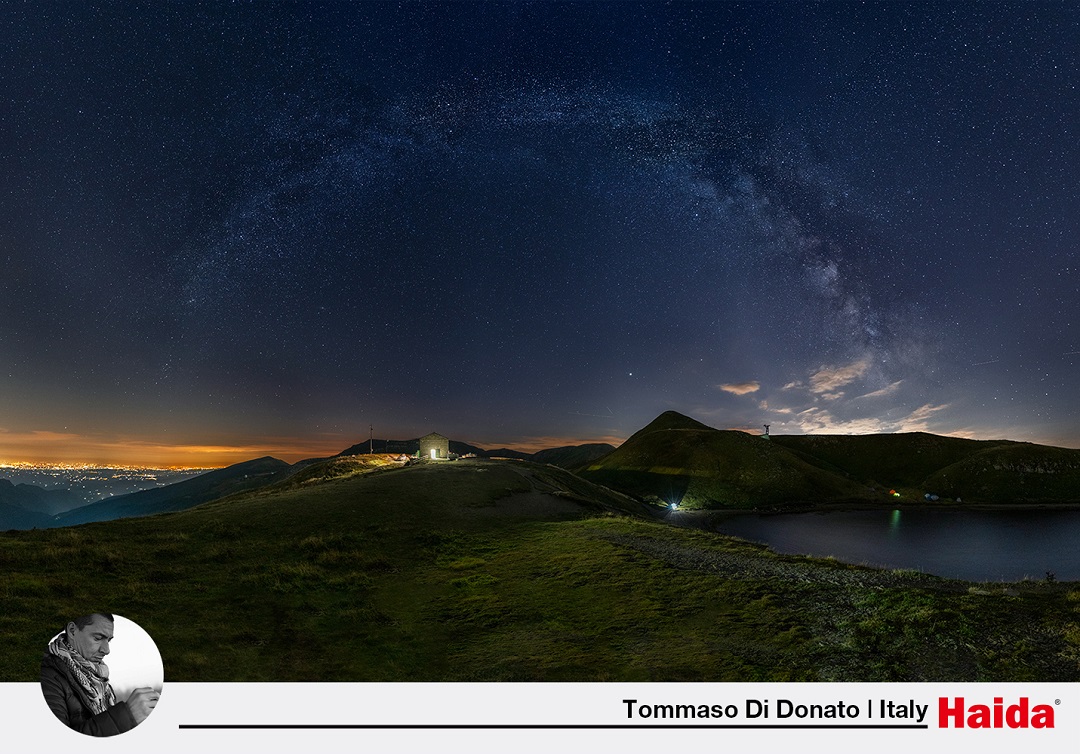 The milky way season is coming to an end in Italy, but I really wanted to catch one last shot of the starry sky that makes us dream.
So I headed to Corno alle Scale National Park, a place not too far from me, and always full of nice spots. The old lodge is always cozy and hospitable, especially during the cold nights.. but if you want to push the limits, you have to exit the comfort zone, don't you?
The final image is made by 9 shots, stitched in post production.
Sony a7rIII
Laowa 15mm f/2
10s | f11 | ISO 1600
Haida M10 Filter Holder + Drop-in Clear-Night Filter
---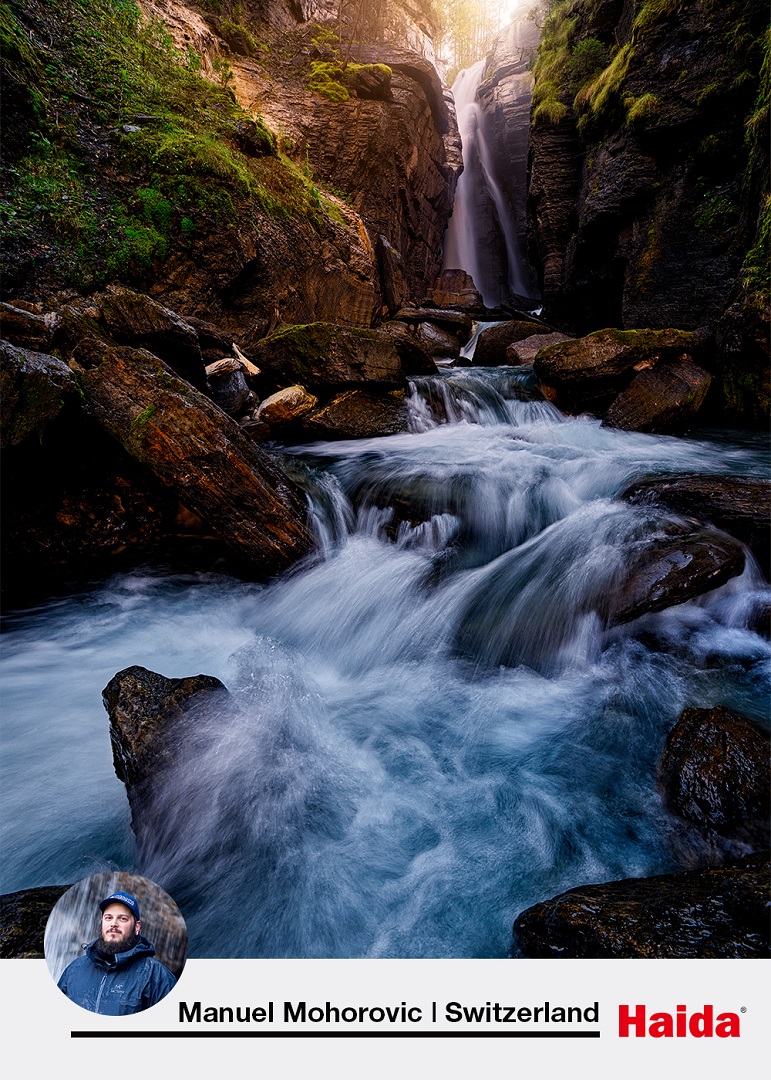 Hidden Waterfall Sunset
For this picture I focused mainly on the details in the water. I love it when you can see the power of the flowing water. For this I always look to get a perfect mix of long exposure water and preservation of various details in it. Seen here well in the splashes around the stones and rocks lying in the stream. To get the ideal mix of details and contrasts I worked here mainly with the magnetic CPL.
Sigma Art 20mm 1.4
20mm | 1/3.4 s | f14 | ISO 125
Haida M15 Filter Holder + Magnetic CPL
---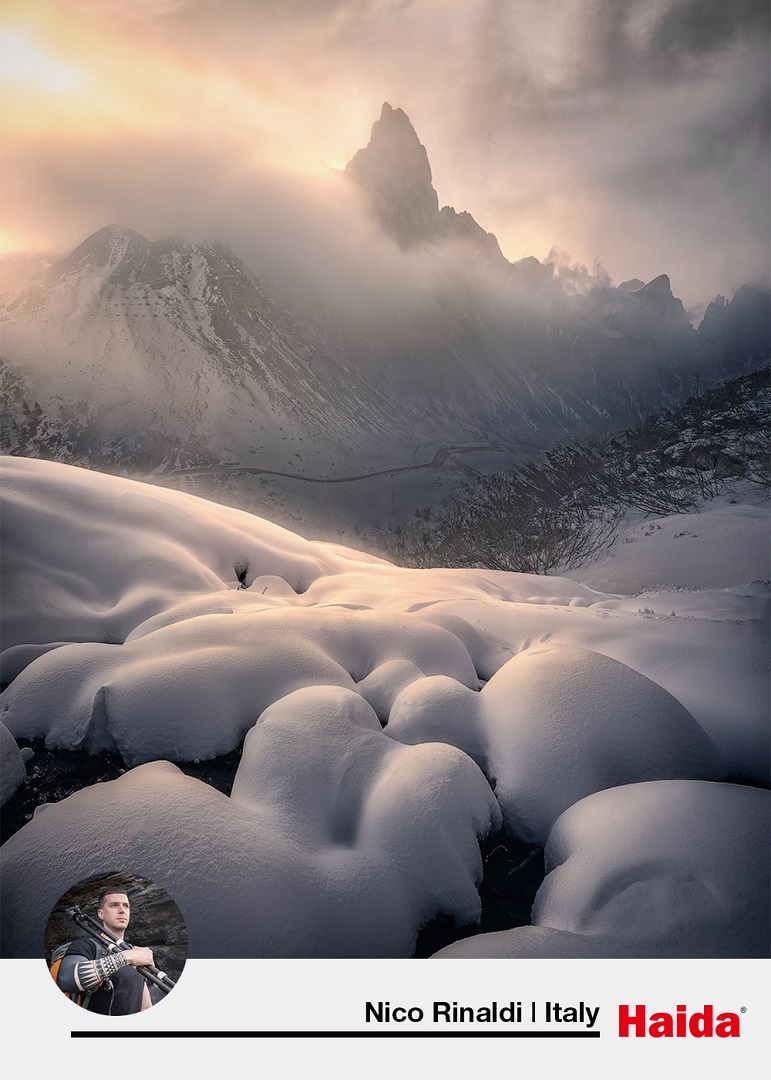 An explosive dawn shines on the snow of the Dolomites. This is my first post of the year 2022 a year in which I hope that the darkness will be burned by the light, just like in this photo..
So, I wish everyone a bright and lucky year!
NIKON D800
14mm | 1s | f4 | ISO 400
Haida Red-Diamond Soft GND 0.6 Filter
---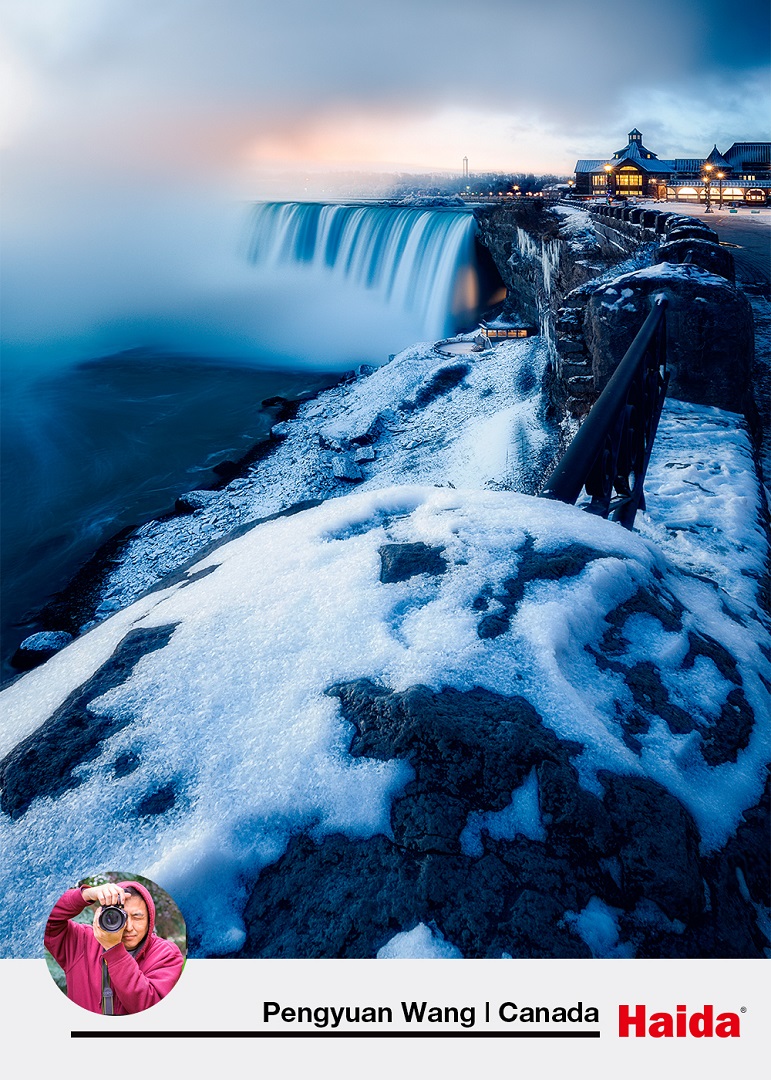 Niagara Falls in Blue Hour
This was a very freezing dawn, it's -16 degrees Celsius. I actually picked this weather on purpose as I know Niagara Falls would look even more stunning with snow and ice. If you want to visit Niagara Falls, I would definitely recommend you go in the Winter.
Canon EOS R
16-35mm 2.8 L
23mm | 40s | f11 | ISO 50
Haida M10 Filter Holder
Haida Red-Diamond ND 3.0 Filter
Haida Red-Diamond Soft GND 1.2 Filter
---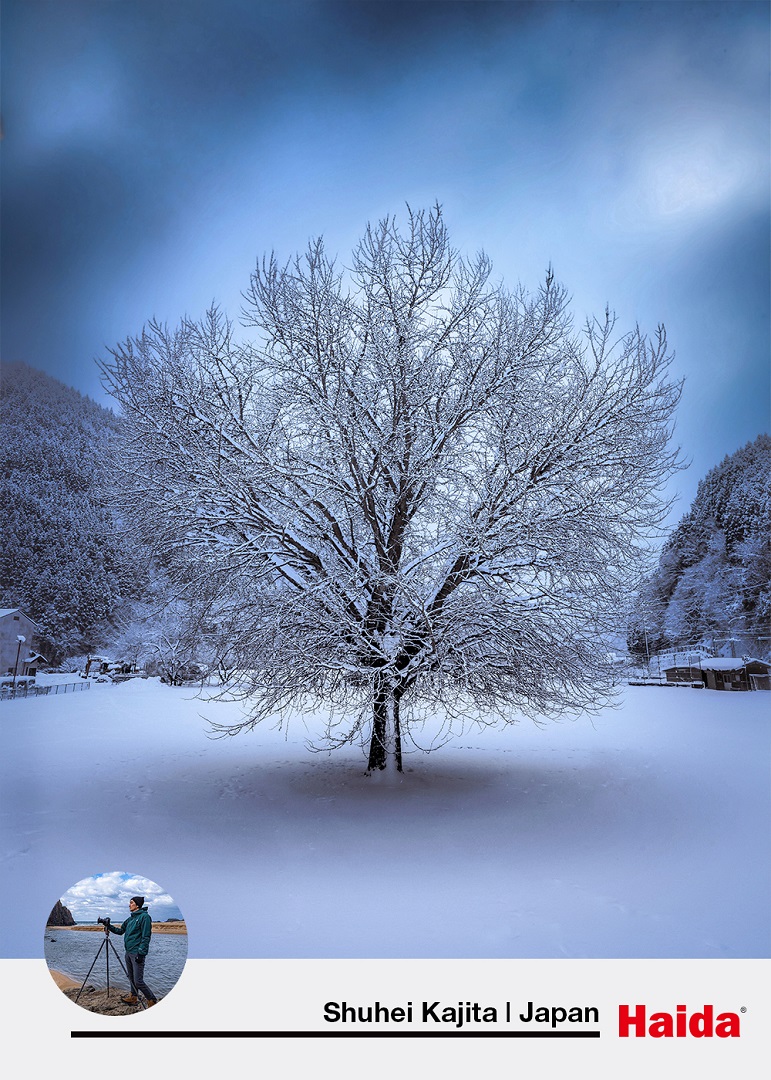 Location: Tottori,Japan
Happy New Year!
I am not permitted to take pictures outsides because of the serious COVID-19 in Japan from last year, so I only can post the pictures which took before. I want to take pictures outsides as more as possible in this year : ) If you want to meet me in a shooting place please contact me.
Canon EOS R5
RF15-35mm F2.8 L IS USM

15mm | 1/160s | f16 | ISO 640
Haida M10 Filter Holder + Drop-in CPL