NEW -- Haida M7 Filter Holder System is Coming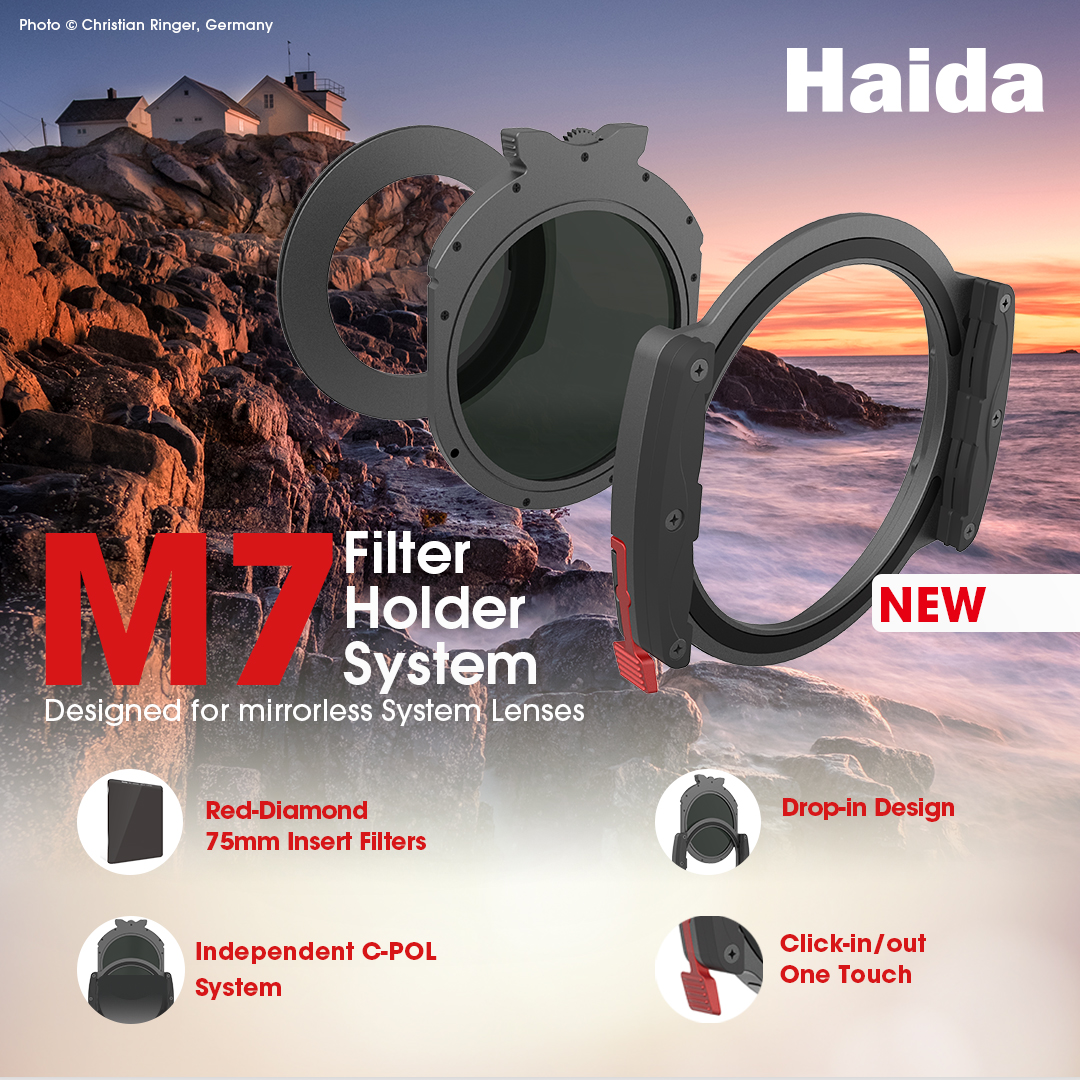 As we all know, there are so many new Mirrorless lenses released this year.
Today, We'll reveal the NEW filter holder system - M7 to match all your needs~

Similar to the M10 filter holder system, the M7 also follows the design of the Drop-in round filter. The holder can totally support "1pc round filter + 3pcs square filters". Match all your requests for the filters.
Designed for the Mirrorless lenses, the size of M7 adapter rings including almost all size of the mirrorless lenses:
37mm, 39mm, 40mm, 40.5mm, 43mm, 46mm, 49mm, 52mm, 55mm, 58mm, 62mm, 67mm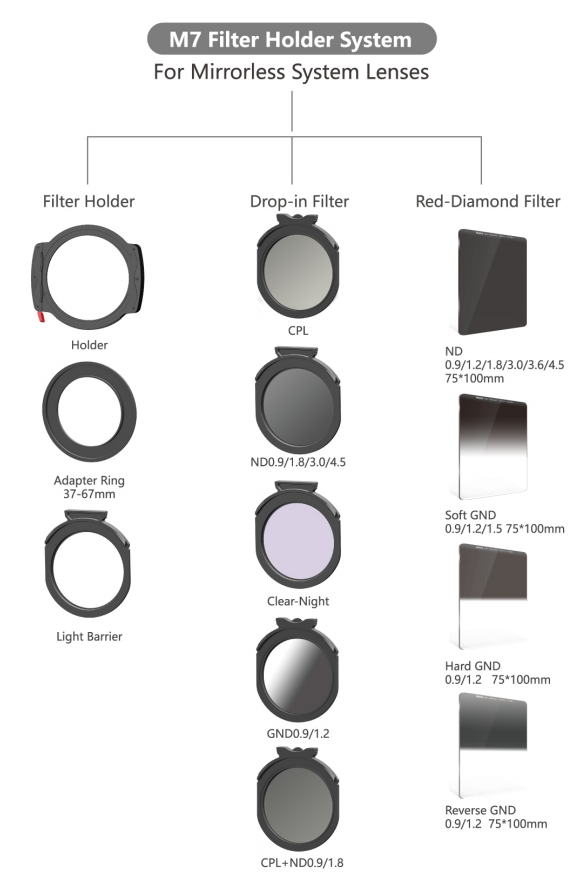 However, we do some optimize during the design of the holder.
Ⅰ. Optimize the Drop-in System
After the tireless efforts, we finally optimized the drop-in system. For the M7, you can find that all of the round filters have metal frame now.
Besides, it also canceled the spring clip in the filter, you can just insert and remove the round filters directly.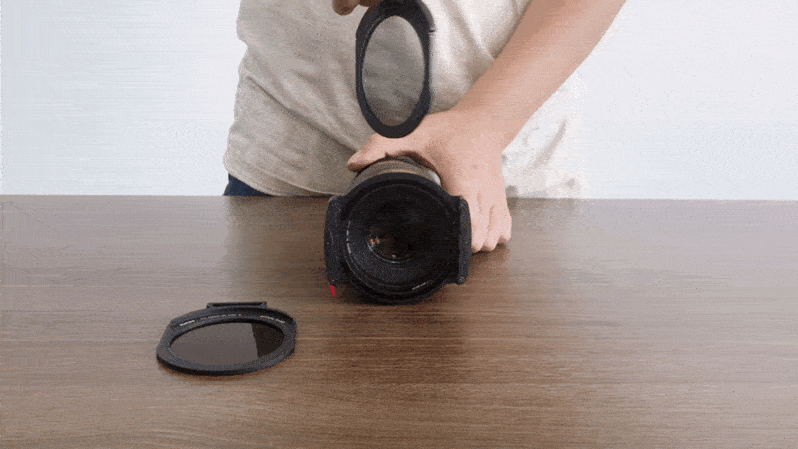 Ⅱ. Optimize the holder installation
For the M10, we need to pull the Red Spring Clip while installing the holder to the adapter ring. But for the M7, you can just push the Red spring clip, which is much easier to install/remove in one hand and save more time~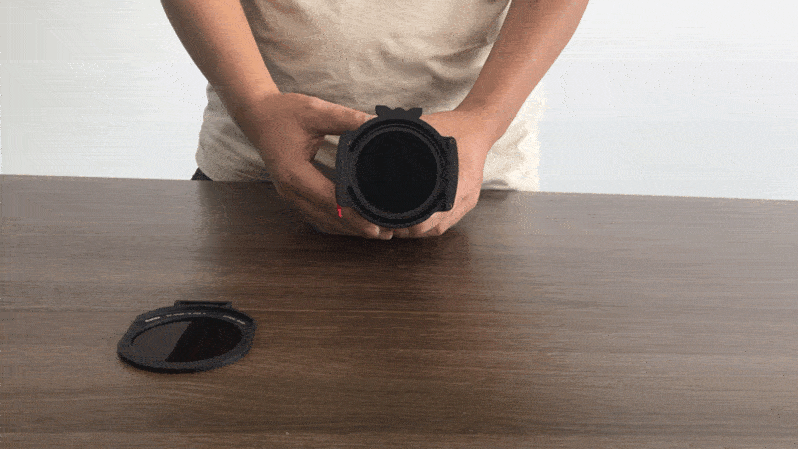 ---
Wanna try it? Please just go to our booth at 265 on PhotoPlus 2019 now. More surprises are here waiting for you~