Filters for Sony 14mm f1.8 GM Lens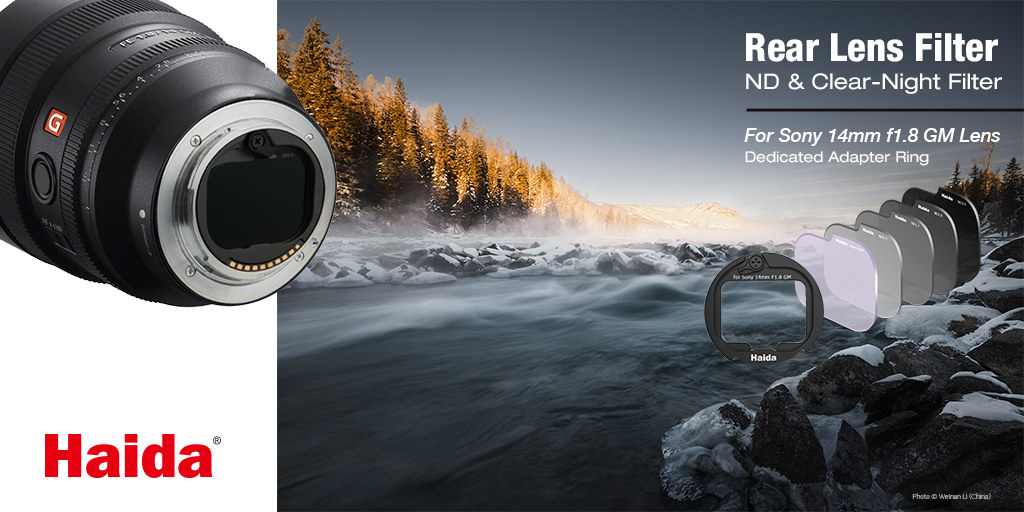 Recently, Sony launched the new 14mm f2.8 G Master Lens with an Incredibly Compact and Lightweight Design, which catches many photographer's eyes. Especially the photographers who are tired of the weight while taking photos outside.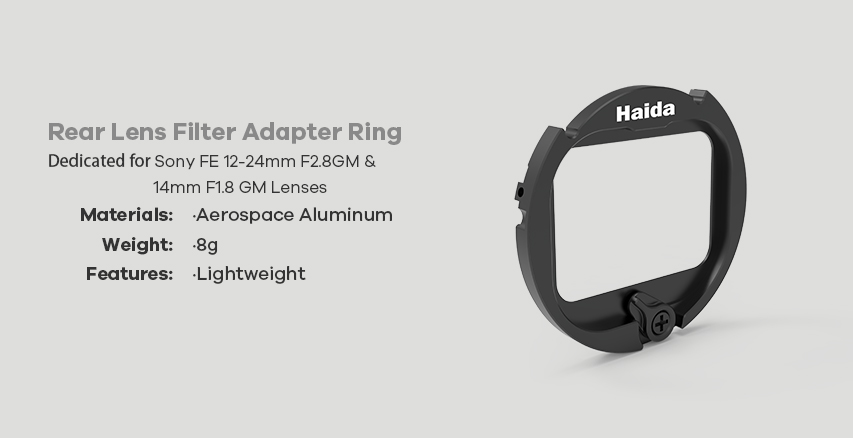 Accordingly, Haida Filter dedicated a rear lens adapter ring for this lens which only weight 8g~
With this adapter ring, people can use the tiny rear lens filters directly. In addition, after the improvement, the adapter ring can also be used in the Sony FE 12-24 F2.8 G Master Lens
Rear Lens ND Kit
Includes ND0.9 + ND1.2 + ND1.8 + ND3.0 + Dedicated Adapter Ring.
The ND filters are in common use with other Haida dedicated Adapter rings.

Rear Lens Clear-Night Filter
The Sony14mm f2.8 lens is much suitable for nightscape and also astrophotography. The little clear-night filter can help you reduce the annoying light pollution.
---
Dear friends, we will have a vacation for May Day from May 1st to May 5th. We will be back in the office on May 6th.

Please leave messages or email us if you have any questions, we will feedback as soon as we're back ~
Hope you all have a great holiday:-)